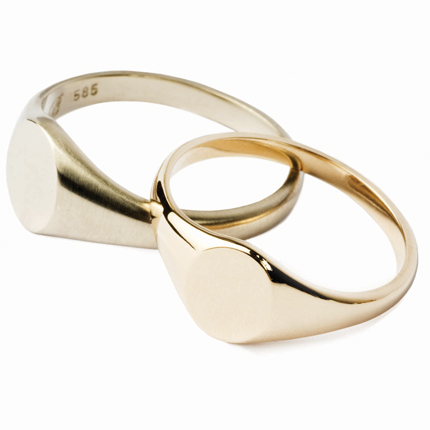 Signet Rings
The SIGNATURE LINE our center Collection. It playes with little Baptiserings,
very subtle and exclusive Signet rings as well es strong Rings with the tiny baybe Ring inside for him and her.
We work in all Gold clours in this fine Jewellery line such as Gold, Rosè, White Gold.
But also special wishes in Material are welcome.

Pricing
R216 Signet Ring, available in all Gold Colors Pricture: Gold, White Gold 14 ct. Price is for one Ring
490,00 €

(incl. 78,23 € MwSt./VAT)